Because of these, acrylic signs are popular in the market
2022-04-14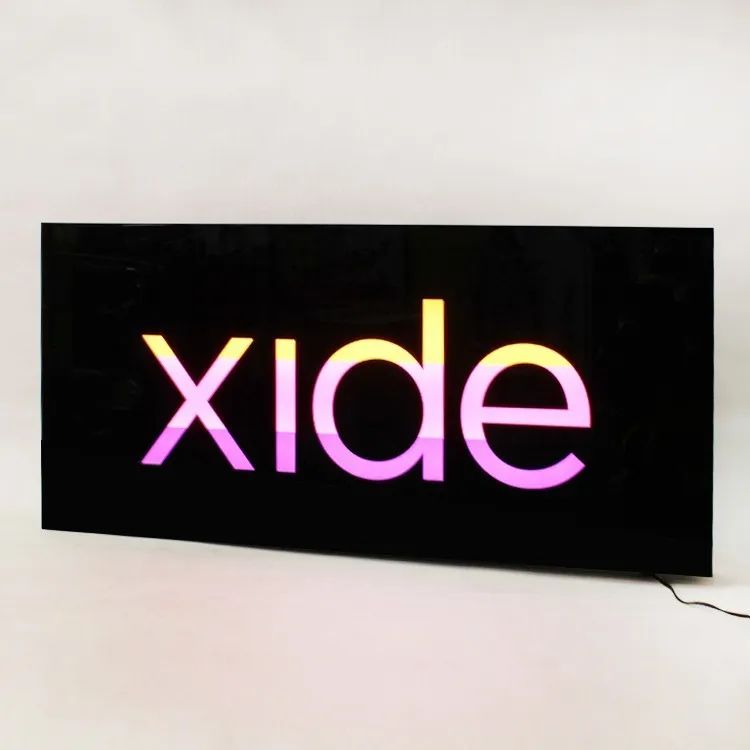 In recent years, our company has also received requests from customers who need to customize signs. Acrylic is now widely used in various signs, but I believe that many friends may not have a good understanding of the advantages and disadvantages of acrylic signs. Let's reveal the true face of Lushan of acrylic signs!
What is the charming "charm" of the popular acrylic sign, please see below:
1. In terms of visual effects: the colors are diverse and gorgeous, and the visual impact is strong. As a signboard, the things that businesses want to mark must be seen by consumers at a glance, and attract consumers' attention at the first sight. Good visual effects can make consumers pay attention to the information here at the first time. To achieve the effect that customers want to promote.
2. In terms of weather resistance: long-term non-fading, good quality acrylic sheet has a service life of up to 8-10 years; instead of replacing the sign every two or three years, why not choose the best material for the first time. It can help save costs and save time for maintenance.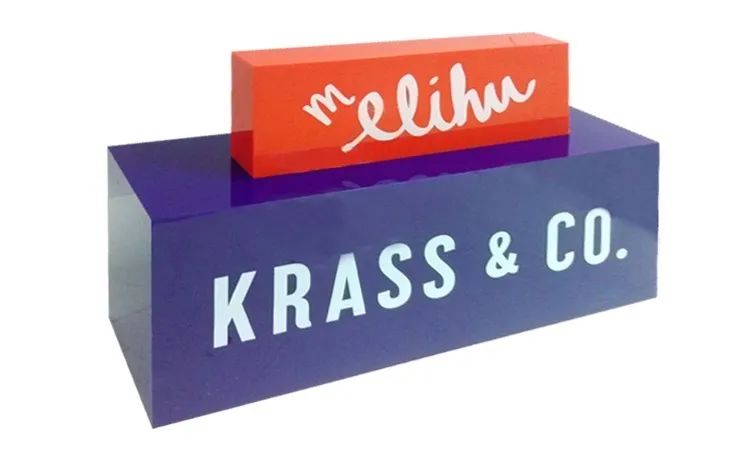 Customized acrylic sign
3. In terms of light transmittance: the transmittance is as high as 92%, the light transmittance is excellent and the light is soft; the light transmittance is good, and the light source is correspondingly reduced, which can help customers save energy and reduce costs;
4. Aesthetics: exquisite workmanship, mirror effect, no folds, no seams. For customers, aesthetics is very important for publicity. Beautiful appearance can bring better publicity effect.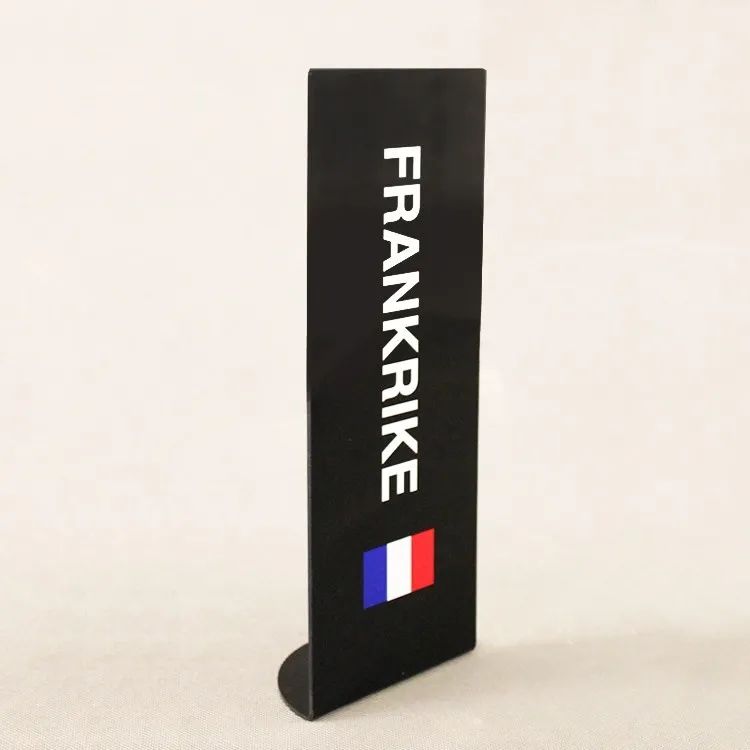 The above are the advantages of acrylic signage,
Everything has two sides,
So what are its disadvantages?
1. High cost: Acrylic is difficult to produce and the cost is high. Compared with metal characters, inkjet printing, and neon lights, the price is several times or even 10 times higher. Therefore, if it is only a sign for short-term publicity, we do not recommend using acrylic material.
2. Low hardness: Acrylic products are relatively troublesome to transport, because it is an organic material after all, and has a certain brittleness. Generally, transportation cannot be overlapped, heavy pressure, and requires relatively good outer packaging. Therefore, the packaging cost is high. Customers who need long-distance transportation must carefully consider the packaging. As a manufacturer, we will also conduct packaging tests in advance and discuss the optimal packaging method with customers when shipping.
3. Limited fonts: The brightness of acrylic signs is worse than that of neon lights directly exposed to the outside. Therefore, if it is a sign that needs to be placed in a high-rise building and has requirements for brightness, acrylic cannot meet the requirements. But once the sign is protected by acrylic, it is almost moisture-proof and waterproof. Therefore, as a customer and a manufacturer, we need to comprehensively consider all aspects of the production, and strive to maximize the effect of the product.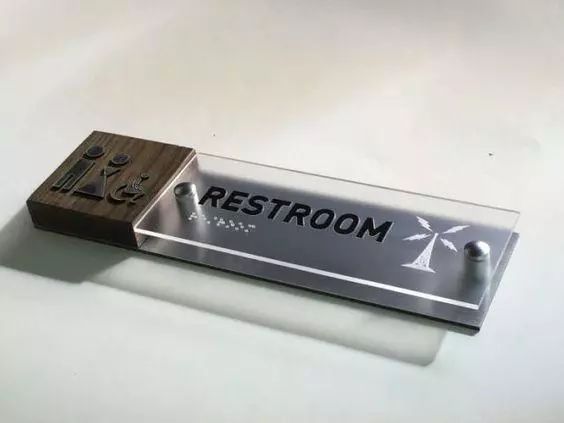 1. Cleaning
The signs made of acrylic are easy to be worn and scratched if they are not treated with special treatment or added with a hard-resisting agent. Therefore, for general dust treatment, it can be washed with a feather duster or clean water, and then wiped with a soft cloth.
2. Waxing
If you want the product to be bright and bright, you can use a liquid polishing wax, and then wipe it evenly with a soft cloth to achieve a bright and bright look.
3. Sticking
If it is accidentally damaged, it can be attached with glue/adhesive/adhesive or quick-drying agent.
4. Polishing
If it is scratched or the surface wear is not very serious, you can try to use a polishing machine (or car waxing machine) to install a cloth wheel, dip an appropriate amount of liquid to polish and wax, and polish it evenly to improve.