Good-looking and easy-to-use bread display cabinet, do you know?
2022-07-13
After decorating their own store, many people will face a problem, how to choose a bakery cabinet?

After all, the choice of bread cabinets will directly affect the overall image of the store and even sales, so it is also very important. After choosing and choosing, I finally made a decision. When I saw it in the store, I always felt that it was worse than other people's houses, but I couldn't change it, I had to face the reality. So, what kind of bakery cabinet is suitable?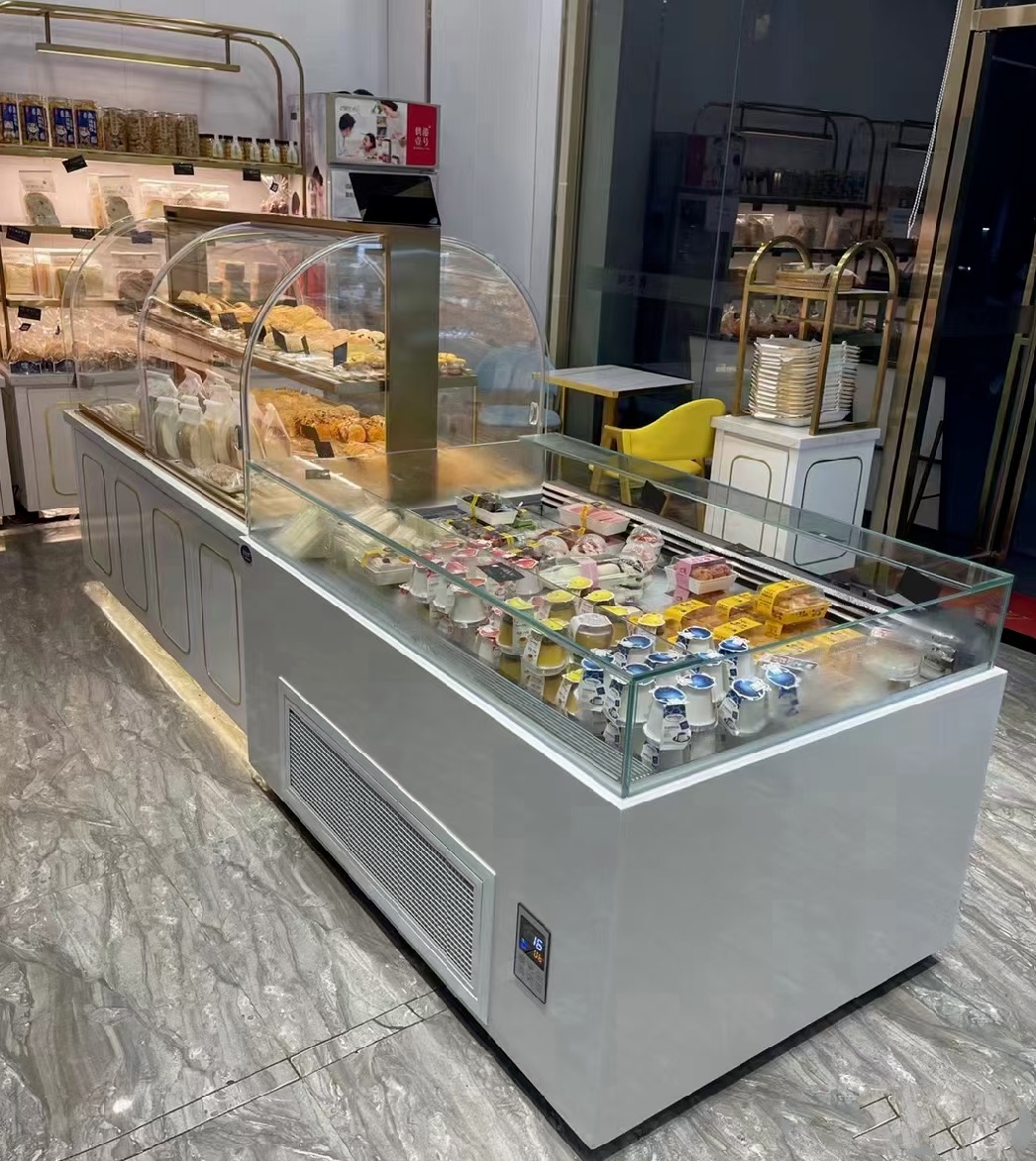 Be nice! Some people may say that it's hard to talk about such a good-looking thing, how can it be regarded as a standard? In fact, what we are talking about here is not so much good-looking, but rather a kind of unity. A good bread cabinet must be in harmony with the design style of the store, so that on the premise of being perfectly integrated into the environment, it can also subtly set off the beauty of the product.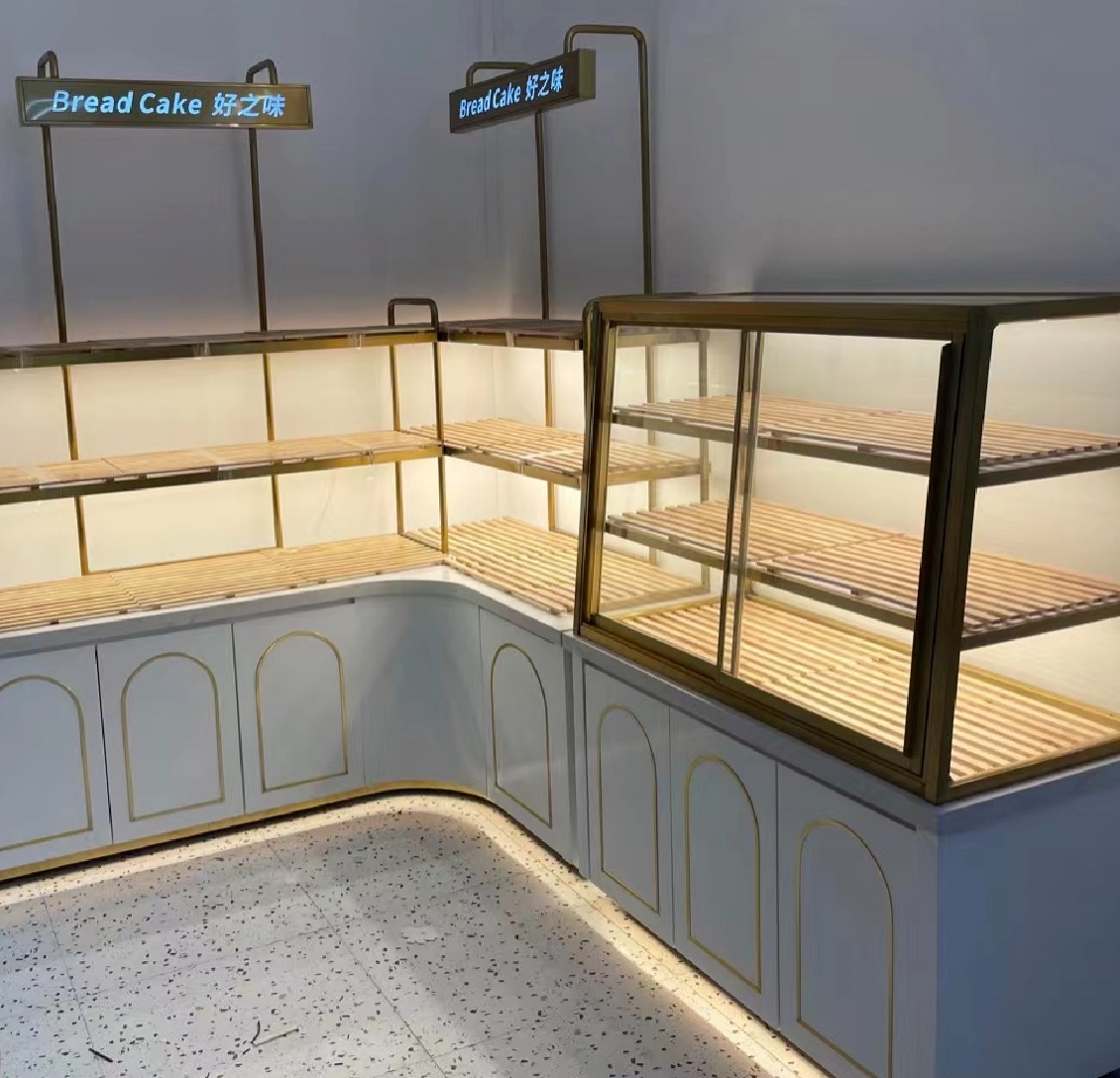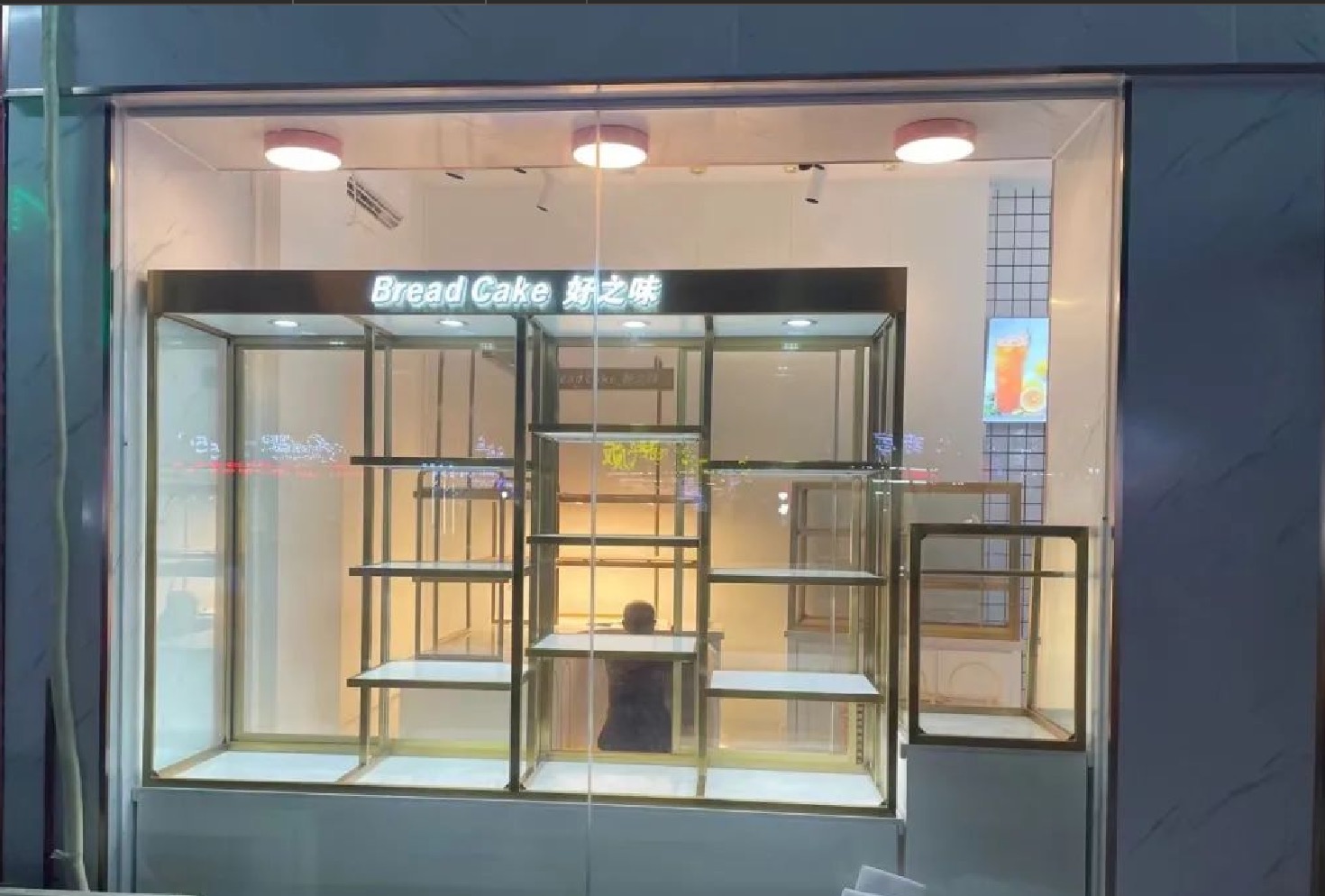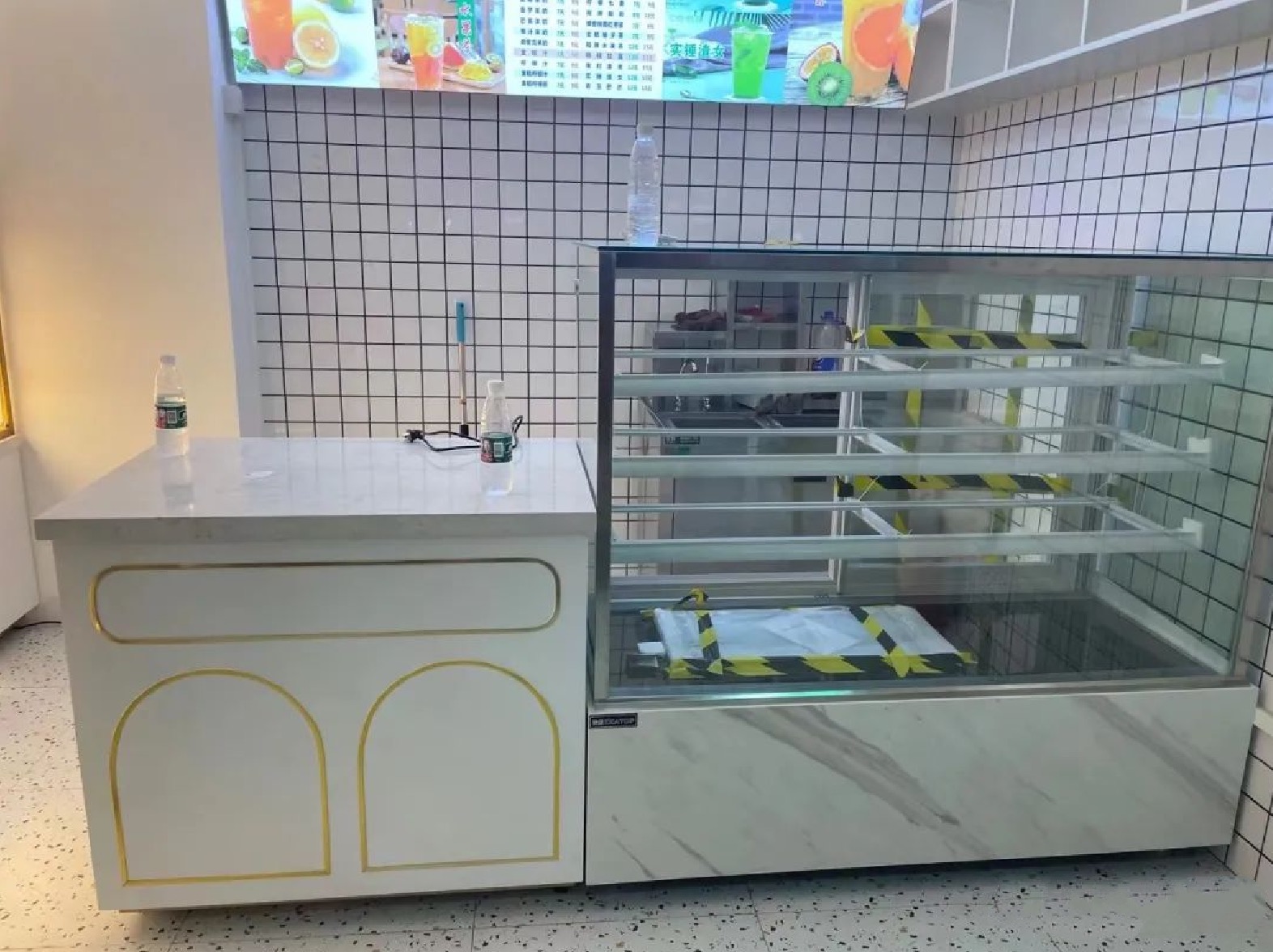 Be practical! Visual beauty is only the foundation, practicality is more important. What is practical? The choice of some bakery cabinets can even play a role in planning the moving lines, just like stripping the cocoon, removing layers of decoration, and facing the essence of the design.

By demonstrating the preset showcase positions, the overall design effect can be more intuitively controlled

Comprehensive observation and consideration from another angle

How to combine the beauty and practicality of the bakery cabinet? This starts with the design and planning from the very beginning. The design of a good bakery cabinet is very rigorous, and it will be purposefully designed according to the usage habits of consumers and operators.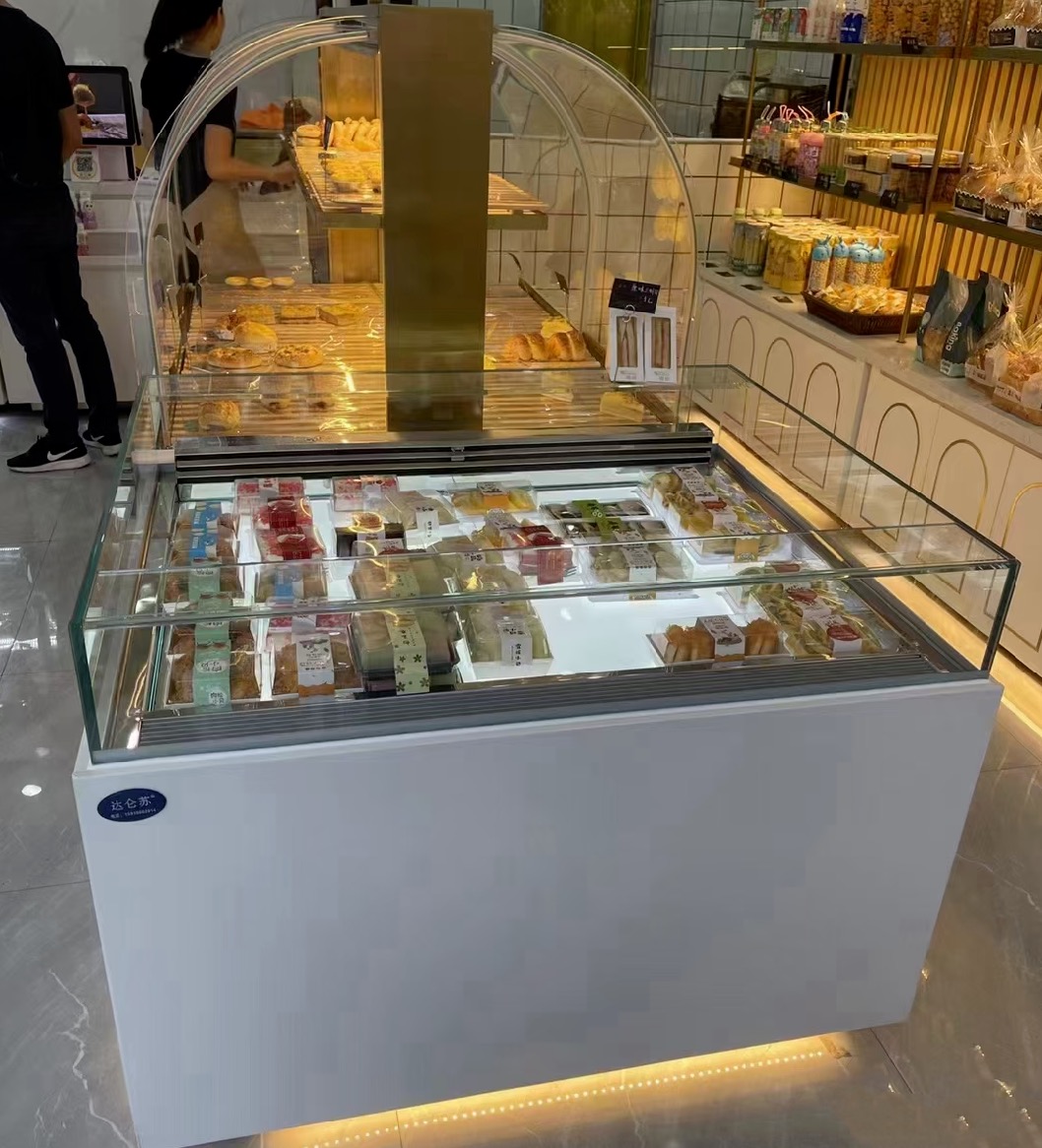 In the customization process of a complete set of bakery cabinets, factors such as style, size, and material can meet the needs of the overall store environment to a large extent. Moreover, the material color between each single product is produced by the same batch of raw materials, which solves the problem of color difference. Only rigorous design + scientific customization, the final effect of this can be said to be both beautiful and practical.
---
We Detron Display has more than 10 years experiences of customized display was included not only:pastry display case
,bakery display case,cake display case,countertop bakery display case,countertop bakery display case,used bakery display cases,bread display case,acrylic bakery display case,wooden pastry display case,countertop pastry display case