Visual Communication Design | Pop-up Store Display Design
2022-03-29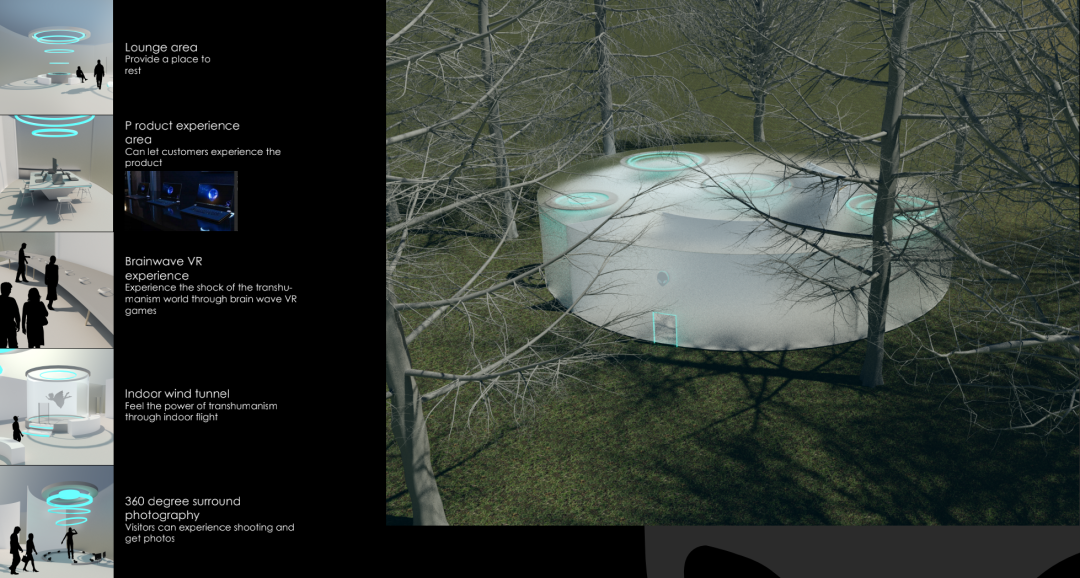 We brand Aliens for this course project and design the pop-up store with the concept of transhumanism, a philosophical and intellectual movement that advocates the improvement of the human condition, through the development and widespread use of advanced technology, which can greatly increase lifespan , emotions and cognitive abilities, we predict that such technologies will continue to emerge in the future. This pop-up store is mainly educational, supplemented by marketing, and is presented in a semi-transparent form as a whole. In the pop-up store, AR, VR, 360-degree surround photography, wind tunnel installations and other activities are used to let consumers Experience the transhumanist world, and consumers can purchase Alien products in addition to the experience.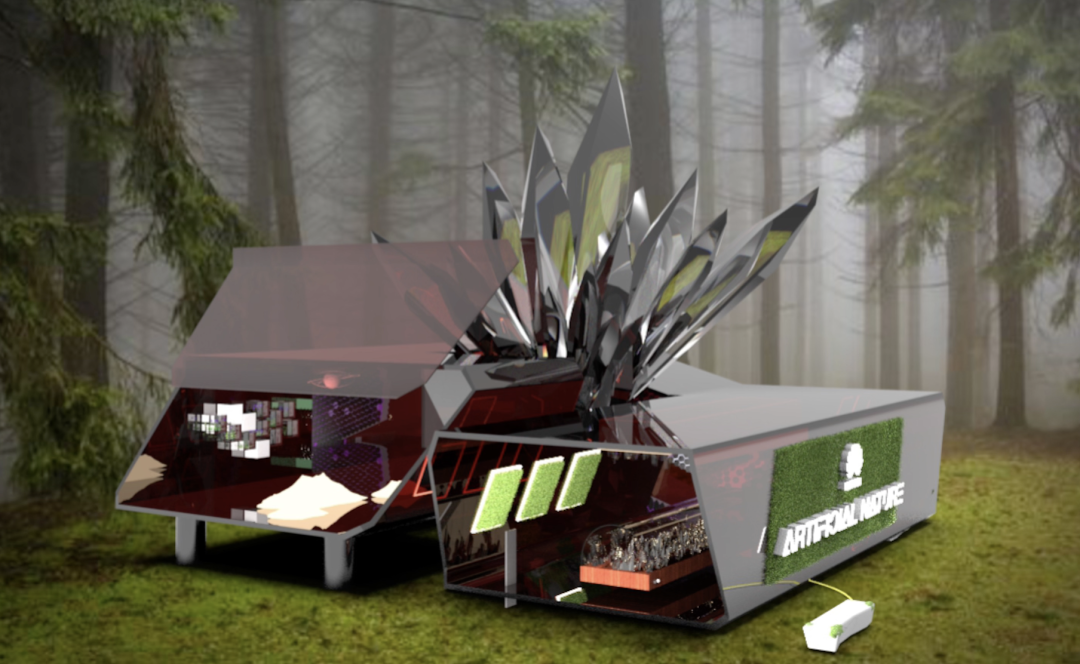 We call the nature that has not been transformed by human beings the "first nature" and the nature that has been transformed by human beings the "second nature", so it is artificial nature. Since human beings created artificial life and production tools, many people have cooperated to create the social system of human civilization, searched for the scientific laws of the existence of the world, and explored the meaning of human existence. The composition of the world has expanded from the original nature to the humanities (social sciences) the second natural society.
After several revolutions of human beings-industrial revolution, electrical revolution, information and intelligence revolution, biological revolution, people gradually moved away from nature, transformed nature, and created high-tech artificial nature. The revival of naturalism based on natural fusion is another trend in the future.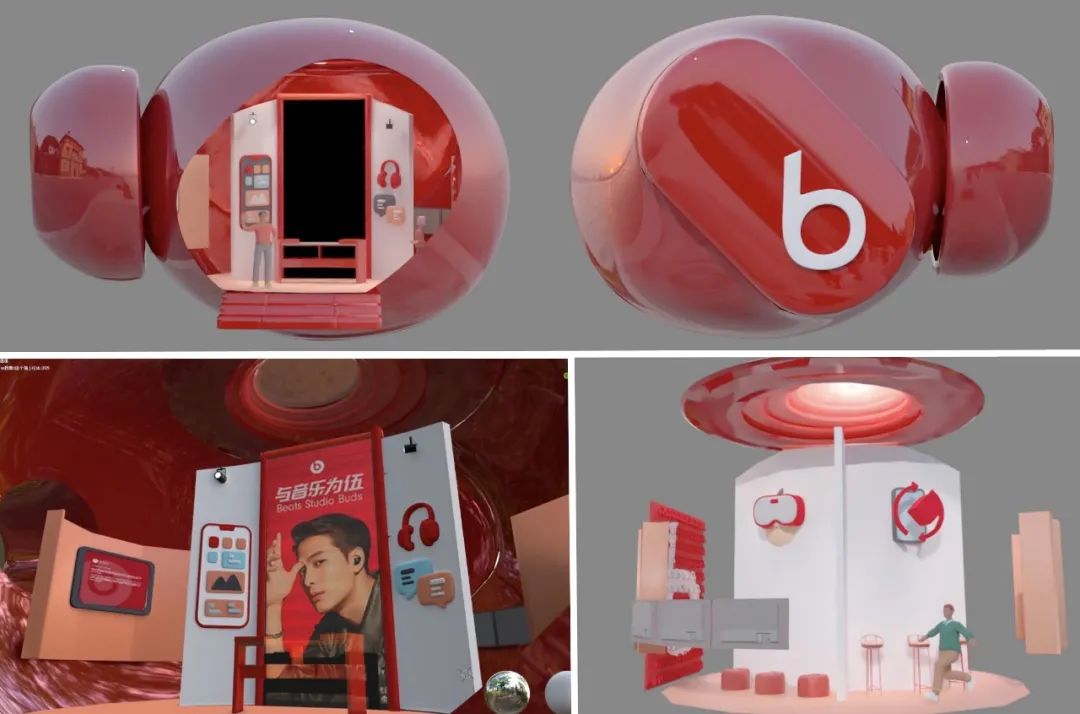 Abusing dopamine won't make you happy! When people secrete dopamine, it gives them the feeling they want, which is what drives people to pursue it endlessly, otherwise uncomfortable; however, pleasure is a sense of satisfaction.
Young people are being hurt by dopamine addiction. Using the latest technologies such as AR and VR, our pop-up store allows viewers to experience the addictive mechanics of dopamine while playing and experience dopamine withdrawal with Beats' latest noise-cancelling headphones! Find true happiness and live a better life with Beats!
The brand we associate with ocean warming is the Blue Ribbon Marine Conservation Association, a Chinese non-profit social organization with marine conservation as its main purpose, dedicated to marine ecological protection. It is not only a non-governmental platform for marine environmental protection but also a bridge and link to connect marine ecological protection. At present, we focus on four major business areas; marine ecological resource protection, marine pollution monitoring and control, marine science education, and construction of China's civil marine protection network.
In order to promote the promotion and dissemination of the Unblue Plan initiated by BROCA and enhance the awareness of marine protection among young people, we designed and produced this kiosk, which can be placed in science and technology museums, libraries, and other places for young people to learn and entertain. Its sides and backs are some visualized oceans. Environmental degradation information.
Aiming at the aesthetic interests of teenagers, the design adopts a lively and lovely style. In order to enhance the interaction, participants can get the octopus doll, which can be turned over. The mouth of the doll in the gashapon is upside down, expressing angry and sad emotions, and after taking out the doll, it can be turned over and replaced with a smiley face. 

Recently, the world has become seriously polluted, and environmental protection has become the general trend. Children can also take into account environmental protection and childlike fun when they play. The Lego pop-up store is closely related to the theme of environmental protection, teaching children to learn new knowledge in entertainment, understand the earth's environment and ecological appearance, and learn to protect the environment.
According to the preliminary investigation in the pet market, we believe that pets have a very good market prospect, so we chose to do a pop-up store about pets. What we are doing is an educational pop-up store. The pop-up store is divided into four areas, namely the interactive area, the popular science area, the exhibition area, and the adoption area.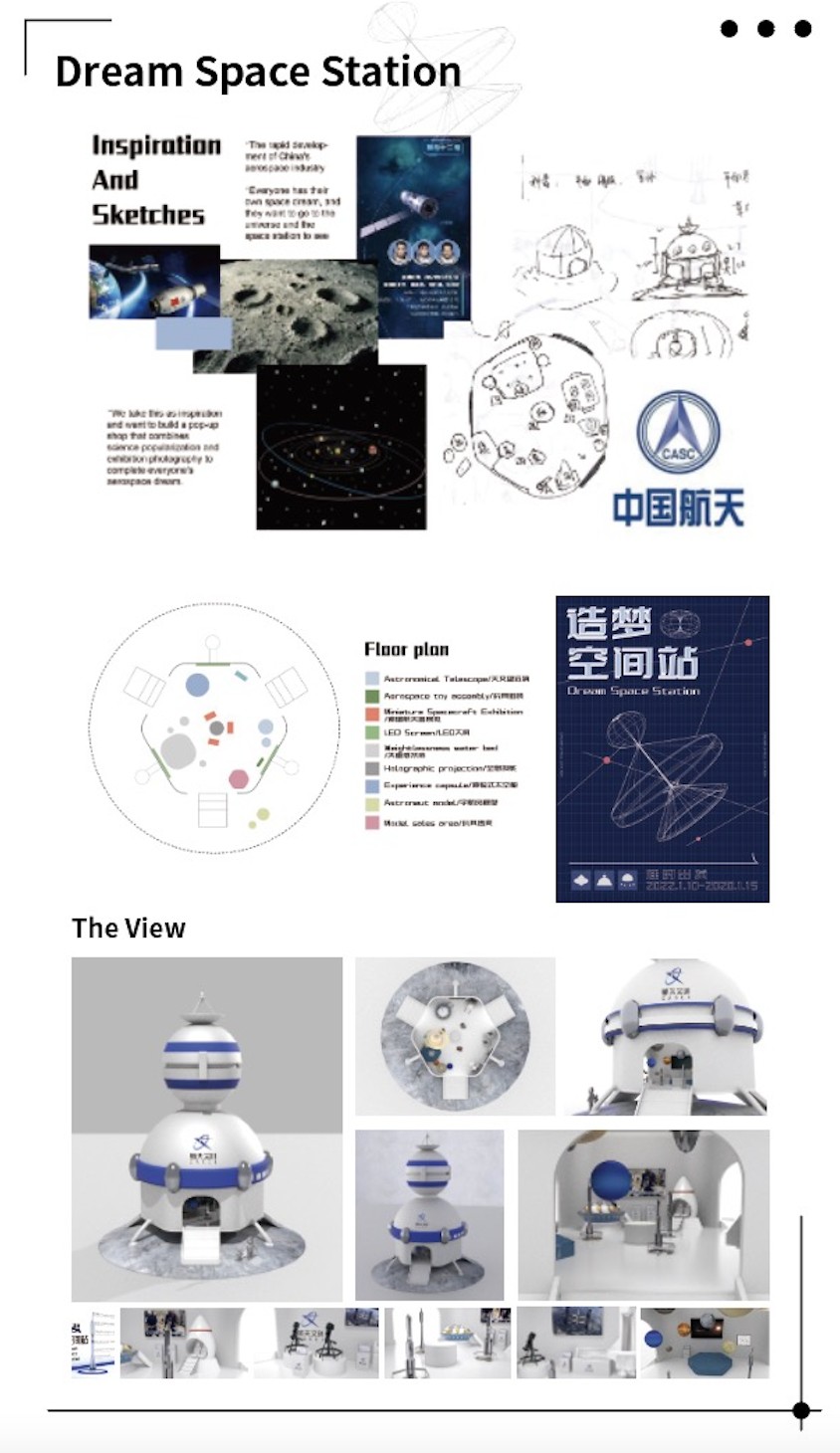 China's space station has achieved no small achievements, but for ordinary people, space and aerospace have always been a mysterious field, and they are full of curiosity about it. We hope that through this dream-making space station-themed pop-up store event hosted by Aerospace Culture and Creation, we can let everyone know about China's spacecraft and space station, understand the universe, experience the life of astronauts, and feel happy and meaningful in this event. Learning is rewarding. At the same time, it also promotes the sales of our aerospace-themed cultural and creative products.